TAG ARCHIVES: shopping
---
I have a terrible habit of buying clothes I have absolutely no intention of actually wearing. I'm not taking about closet staples, I'm talking about the pair of dusty pink Mary Jane pumps, or the leopard print corset, or the salsa dress with the prettiest floral lace. Yes, these items all exist in my closet and none of them have ever been worn.
For my birthday party recently I decided to shop my own stash, because everyone on the planet knows I have so many beautiful pieces that have never been loved.
During this shop, I found a beautiful navy blue bubble sailor dress. Never worn. Still with it's original tags on them. When I looked at the price tag – $250.00 – I had a moment where I thought to myself, "And WHY exactly haven't you worn this beautiful dress before after you've spent THIS much on it?!" Feeling like an idiot, I felt like I owed the dress a fitting. It fit perfectly; nothing hung out, nothing was over exposed, everything was perfect and the fabric was soft, stretchy and had a beautiful hounds tooth pattern on it. The only probably I had was that it was a bubble dress and bubble dresses weren't popular anymore. Maybe three or 4 years ago, but definitely not in 2013.
I showed my sister this very under appreciated dress. She asked if I had bought it new. Nope. I have bought it a lifetime ago and just never wore it. I need my sister – who owns her own accessories fashion line business – to work her magic on her sewing machine and make the outdated bubble dress into something more modern. Needless to say, true to form, my sister made my dress BEAUTIFUL! I wore it out to my birthday party and received so many compliments on it.
I was surfing my favourite online boutiques late on a Friday night. I had my glass of red wine on my night stand and cat was curled up in a ball by my feet – a perfect night in. I came across so many beautiful dresses, slogan shirts (you would have recently seen on new favourite on Instagram, that I had absolutely no issues spending $80 on) and before I knew it, I had clicked "Add To Cart" half a dozen times and punched in my PayPal password and had these beautiful pieces on it's way to me.
I often have online shopping amnesia, where I've forgotten that I've bought things and only remember them when they arrive on my doorstep. This is what happened after that night in bed with red wine. It had gotten to a point where I had opened the packaging, looked at the item of clothing and thought to myself, What occasion did I buy this for?
Needless to say, I never do remember and eventually hang them in my closet til I rediscover it again when I have an occasion like my birthday party or a work function that requires something a little more formal than a pair of jeans.
I was told by my then-boyfriend several months ago that I plan too much. I can't argue with the guy because he was right. Maybe I should start applying this when it comes to clothes shopping because that way, I'll save a tonne of closet space and money and time wondering why the hell I bought that dress in the first place.

Do you suffer from online shopping amnesia too? Have you found an item of clothing you've purchased a lifetime ago and wondered why you bought it in the first place?
---
This is a new series of posts I'll be starting up, where I'll post about my new favourite product.
From time to time, I buy or get sent a product and I'm obsessed with it for months! Sometimes those products simply need to be shared before my monthly favourites post, so thought this would work out perfectly.
At the moment I'm OBSESSED with a lip balm (no surprise there) that was an impulse purchase when I was at the Mecca Cosmetica store around the corner from my house in Paddington.
---
On my About page, I've stated that shopping is my grind and my forté. That's no word of a lie, but lately I've been one hell-bent stressful shopper.
It all started with me ruining my all-time favourite pair of jeans. They were a perfectly distressed pair of stretch jeans that hugged me all the right places without looking like a whale in a corset. They were the BEST pair of jeans and they were loyal to me for over five years.
So, when they tore beyond repair, I was determined to track down the exact same pair and repurchase them, but no such luck. There were a part of a collection from 2009 and weren't being made anymore.
But I didn't let it stop me. I searched high and low; outlet stores, Gumtree and eBay, and even went as far as to calling the store I bought it from (which was interstate) to see if they had any left. But again I came empty handed. I was devastated! But I thought, there has to be another pair of jeans out there which is just as good as my old pair. Surely, like technology, they could only get better, right?
All the regular jeans stores didn't have anything remotely close to what I was looking for. They didn't come in stretch denim, or I didn't like the thread that was used, or they pitched in places that felt uncomfortable or they were high waisted or the denim wasn't the right shade of blue.
As you can already tell, I don't make things easy for myself.
I went shopping with one of my closest friends, Alice. We walked all over the city and went to every single possible store that would sell jeans. None of them were what I was looking for. But just as I was about to abort the mission and save myself the stress for another excursion, I found a pair that I didn't mind. They were a light blue stretch denim, skinny jeans and they were as close to the last pair as it was going to get. They weren't a thick denim, but really thin so I can only imagine they'd last me twelve months before I have to replace them again. (Fingers crossed I can get away with them for much longer.)
I thought, these will just have to do. We had shopped all morning and this was the only pair I even half-liked all day. Everyone needs a pair of staple jeans in their closet and at that point in time, the only pair I had weren't wearable.
After the mission for a new pair of jeans were over, thus came to looking for a sparkly grey cardigan. I had a particular style in mind and of course, when you set such standards, you NEVER find them.
Alice and I searched everywhere, even in stores where cardigans cost $250.00 – minimum. Nope, once again didn't find anything. I remember once we had hit the four hour mark and the thirteenth store, I developed the biggest headache known to mankind. Since when was shopping difficult? Well, I guess when I made things really specific in terms of clothing.
To finish off such an epic day, I went shopping with my mother in evening. I was on the hunt for new bed linen and my mother and I have the same taste when it comes to sheets, pillows and doona covers. I was still using the sheets I had shared when my ex and I were together, and felt there was a lot of bad karma in them. I didn't have a rested sleep, even though I always had eight hours every night. I would never dream anymore and most of all, I was literally sleeping on history of the both of us and I didn't want to be reminded of it anymore. I even threw away two brand new pillows that cost him almost $200 because he had slept on them at one point. Bad karma and ain't nobody got time for that!
But even with my bedsheets, I'm very specific when it comes to the pattern, thread count and colour. Although, it's not that uncommon (white is a very basic colour), every white queen size sheet set I looked had something that didn't appeal to me. I didn't like how they were stitched or it had a pattern on them or wasn't the right thread count.
At this point I finally realised why I had such a headache – it was because I couldn't find what I was looking for and it was MY fault that I didn't want to compromise on anything I looking at.
The closest thing I found was at Laura Ashley and costs about a week's worth of rent at AtomicHQ. But it was the same scenario I had with the jeans – this will just HAVE to do.
---
So I've decided once a month I'm going to try and do a post on "Payday Treats" which will be a collective haul of stuff – not always beauty – that I've treated myself each payday.
Paying the bills, utilities, rent and groceries can get a little redundant, so every payday I promise to treat myself with someone like one beauty item or something for the house (other than my weekly bunch of flowers), just so I feel like I work full-time just to pay the bills. Small rewards make each and every fortnight worth it.
Here are some things I bought this month…
---
During the Winter I love to slather on the thick, nourishing and moisturising products to help keep my skin healthy, soft and hydrated throughout the colder seasons.
One of the few brands I like to use during these seasons are Kiehl's and recently I've fallen in love with their skincare range all over again.
I'm currently using their Creme de Corps Soy Milk & Honey Body Polish and Creme de Corps Soy Milk & Honey Body Butter, which I highly recommend to everyone who wants to try out a few of their products.
Here are a few other products I've got my eyes on…


READ MORE
---
I have a terrible habit of taking hand-me-downs. Whether they be clothes, (unopened/never been used) beauty products, books or accessories. I love taking pieces off people, especially when you know I'll get some use out of it.
But with all possessions, they do get old, you do tire of them and eventually you're trying to get them off your own hands but you just can't part yourself with it.
This practice then leads to hoarding and over cluttering, which I am very guilty of.
My thought process is this… people have paid good money for something and for whatever reason they're over it and don't want it anymore. Why throw it out? Especially if there's nothing wrong with it.
But when I take ownership over something and it doesn't really work out, it literally pains me to get rid of it. Again, my mind is telling me, "Someone has worked hard for that… and you're just going to throw it out?"
A few months ago my mother gave me a cream cleanser she thought would be good for me. It ticked all the boxed. Cruelty-free, check. Organic, check. Australian made and owned, check. But when I gave it go, there was an ingredient in it that made my skin break out. I could never use it again. But for months that followed I held onto it because it was something my mother had bought for me in good faith that I would use it.
When you get to a certain age where you earn your own money, you feel that it's extremely unnecessary for your parents to buy things for you. I believe the same thing goes with parents; at a certain age they don't take any value in things you've spent money on for them. They would rather you keep your money and the only "spending" you do on them is your time. (Maybe that doesn't go for everyone, but I know my parents would rather me spend a few hours a week with them rather than my money.) So, when my mother bought me this cleanser I was not only grateful but guilty that she did.
A friend once handed me down a loose powder which she had bought online that was too dark for her. Knowing that my skintone darker, she gave it to me but for whatever reason it didn't work for me either and I simply never used it. But again, I held onto it because she had spent her money her hard earned money on it and I would feel absolutely awful throwing it out. I did eventually and for months that followed, I feared she'd ask me how the product worked for me and I'd tell her that I threw it out.
Several months later I eventually brought it up with her and confessed that I had thrown it out. Her response was, "What loose powder? …I forgot all about it."
This mindset stems from the time when my father gave me a David Jones voucher worth a very large sum of money. He had received it from his work for his 20th year anniversary of service and without a second thought he gave it to me.
I couldn't believe that my father worked for two decades and when receiving such a generous gift simply handed it over to me. While he could have easily spent it on a nice suit for the office, or a couple of nice shirts, ties or casual wear… nope, he decided it was better off in my hands.
When I was given such a gift I made sure that I wasn't going to spend it on something I didn't need. Although dad has said to me, "You can use that for your makeup stuff." I decided that I was going to spend it on something worth while and show him that his twenty years of working didn't go in vain.
Not only did this prove to me that my dad is the coolest and the most generous dude on earth, I promised that I was going to see the value in everything, especially if it was something I didn't earn myself.
---
Hey everyone! I have a small but particularly exciting haul to share.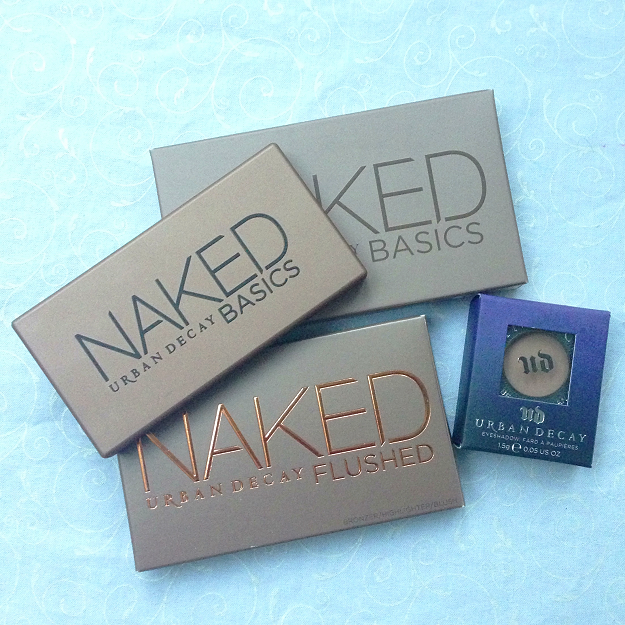 So, we all know that Urban Decay products are fairly hard to come by in Australia because the company doesn't directly ship here (which, I should add, really grinds my gears – it should be MANDATORY that all online stores ship worldwide – just sayin').
Anyway, for months I've had these items in my shopping cart and I didn't buy any of them. But with a recent large pay I decided, stuff it… I'm getting them.
I decided to get three items: the NAKED Basics palette, that everyone in the beauty community raves about. A singular eyeshadow that is a staple in my everyday makeup look and the new NAKED Flushed palette. And YES, there is a general 'naked' them to this haul… definitely not on purpose.
PS. If anyone is interested in individual product reviews on this, please let me in the comments below.


READ MORE
---
Dear life
I'm so glad I decided to have a selfish week this week. I got a lot of things accomplished on my terms, on my time, at my own pace. I think I need to have these more often. This week I also bought myself a lot of nice things. Lots of Prada, makeup and other miscellaneous girly stuff.
Dear boys
Once again, wrong week to start flirting with me. I really don't care nor am I flattered that you're paying me attention. Please, do yourself a favour and stop embarrassing yourself.
Dear hair
I don't know what's gotten into you, but you're amazing this week. One wash and you're straight, light and soft, easy to manage and just making me look and feel amazing. How sad that I'm chopping you all off early next week.
Dear LC
Seems like you're having an off week. I don't know why you thought it was a good idea to throw your litter all over the bathroom floor while I was out, but it was a pain in the butt to clean it up. Urgh. Other than that incident, you've been hilarious.
Dear Honey Birdette
Oh my goodness! I am IN LOVE with you this week. So many beautiful things to look at, play with and try on. I haven't felt sexy in a while, but you've restored that confidence in me this week.
Dear Winter
I'm very excited for you this year. Although I'm yet to prepare for you, I'm looking forward to nights at home with some hot tea and snuggles in bed.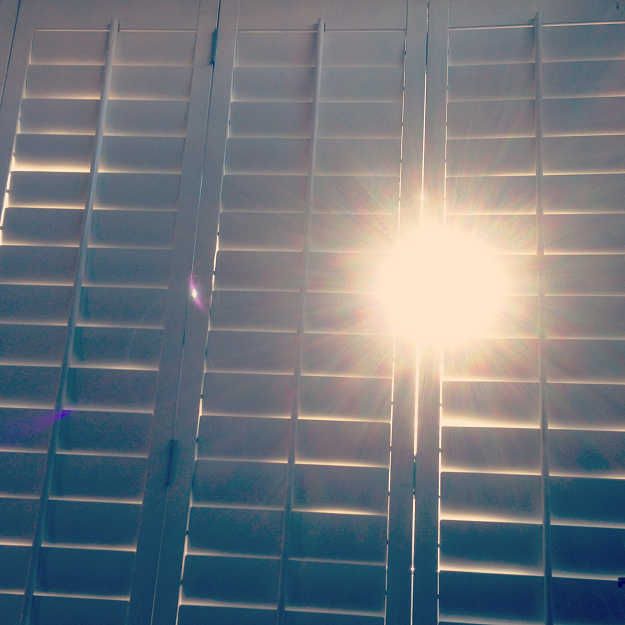 Happy FRIDAY!
---
So, when it comes with fashion and accessories, I've always been a bag lady. Like Carrie Bradshaw loves shoes, I LOVE a pretty new handbag. I don't often change my bags but when I feel like I need a new handbag, I really like to go all out and do some research and find one that is fitting for me and my lifestyle because I know that I won't be changing for a while.
I'd say I change it up every six months, so it gives me time to save and have a shop around for something I really like and can afford to splurge, especially if it's designer.
Here are a few I've got my eye on at the moment…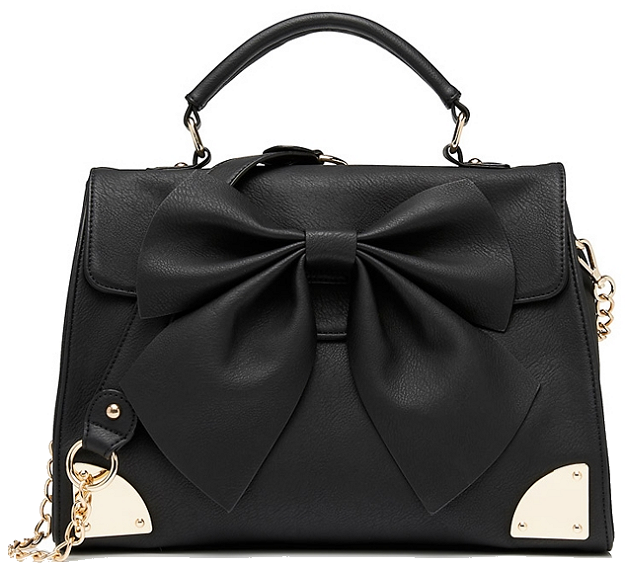 READ MORE
---
Dear Zoe
This week has been a perfect example as to why we're best friends. Even at 3am, you will still pick my calls. Thank you for everything!
Dear weight goal
I'm catching up to you fast! It feels good to heading down the right path now.
Dear LC
I hope you realise one day that walking all over me at the first signs of me waking up does NOT mean I'm going to rush out and feed you straight away. You have to stop thinking with your tummy. Other than that, you smell wonderfully of honey.
Dear Andre
You're freaking me out with all this feather shedding! Slow down.
Dear new chapter
It's not as depressing or sad as you anticipated. Shock horror, you're actually HAPPY about it. Do some good things next week: go to the Easter Show, buy something nice for yourself, get that haircut you've been putting off for the last six months and buy that new handbag because it is getting embarrassing how you're carrying around something that held together with safety pins.
Dear Topher
Your girls (myself, not included) miss you.
Happy FRIDAY!