TAG ARCHIVES: I Heart Her Makeup
---
I have been in love with this chick ever since I heard her album 'Lights' back in April 2010.
I love female artists who have a very feminine voice and who sound the exact same they do on a record as they do live. You can then tell that their vocals haven't been too tampered with to sound aesthetic pleasing to the ear.
She always got these subtle pale shades through her hair like lilac or pink and I love how she's got one side of her head shaved too. Very Shrillex (with whom she's dating) but I always think it looks cute on chicks.
Her album 'Lights' is beyond amazing and she covers some really great songs like 'Your Song' by Elton John, 'Heartbeats' by José Gonzalez/The Knife, 'Only Girl (In the World) by Rhianna – which I think sounds sexier than Rhi Rhi's, and Black & Gold by Sam Sparro.
PLUS, this chick plays the drums to her own songs. AMAZING!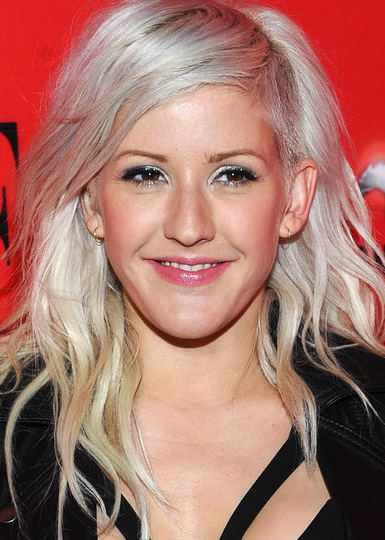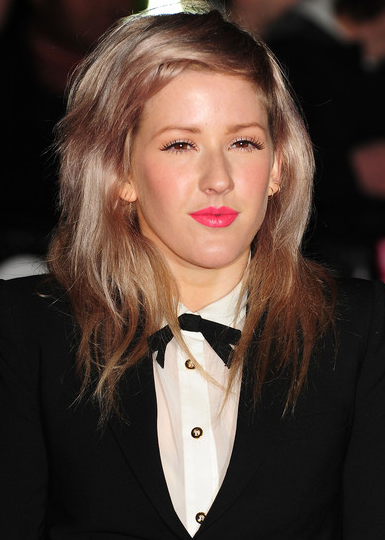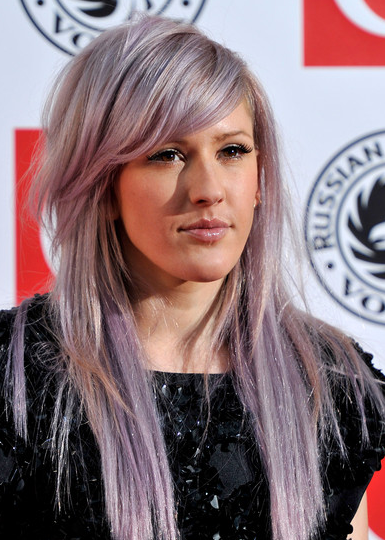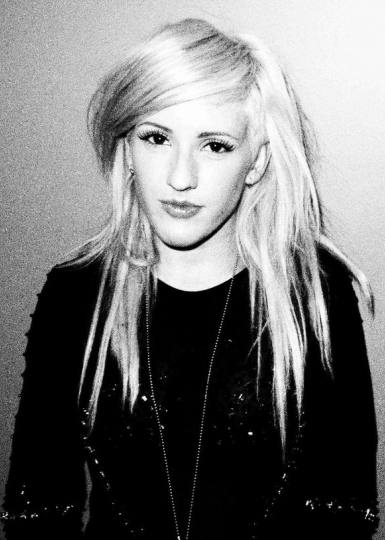 Ellie Goulding has a new album 'Halcyon' due for release within a week! Absolutely
can't
wait for this!
---
I don't think I've ever kept it secret that I have a girl crush on Ruby Rose. I had seen her a few times at random events while I was living in Melbourne, but it hadn't really "crushed" me until I saw her DJ at a Moonee Ponds park back in 2011. She was on stage for over two hours and just being so friendly to everyone came up to her after her set.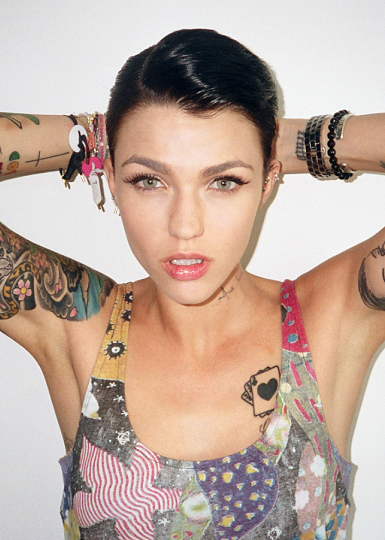 ---
Whether you love her or loathe her, you can't deny that Kristen Stewart gets her makeup right time after time.
After doing research on her makeup looks from the red carpet to press to interviews, Miss Stewart dresses accordingly.
I tried to make sure that I included photos of her smiling, instead of the standard sullen look she always seems to have.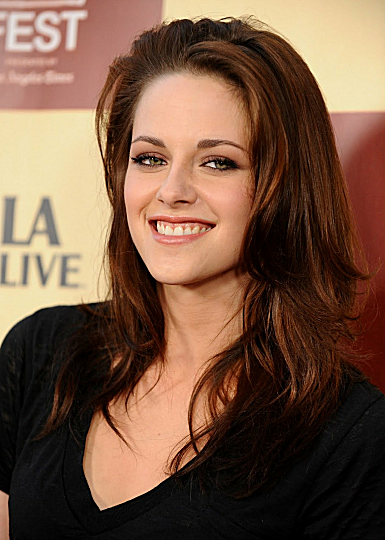 ---
I will admit that I haven't always liked Emma Stone but after I watched Zombieland and Crazy, Stupid, Love I fell in love with her.
I like that she can pull off a lot of different makeup looks, all very complimentary to her hair colour and her makeup is very too overdone.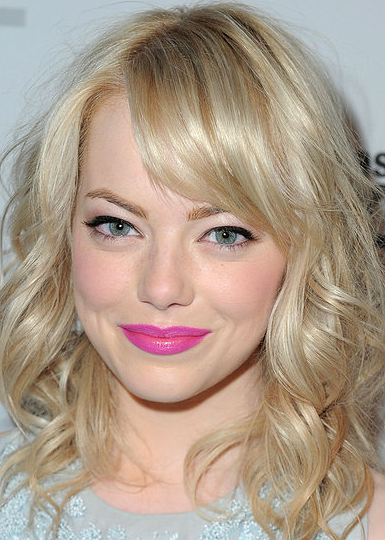 ---
What can I say about this actress? She's one of my favourite actresses from That 70′s Show to being the voice of black sheep Meg Griffin's in Family Guy to Jamie Rellis in Friends with Benefits.
I love the natural makeup she wears, her bold brows and very flirty lashes.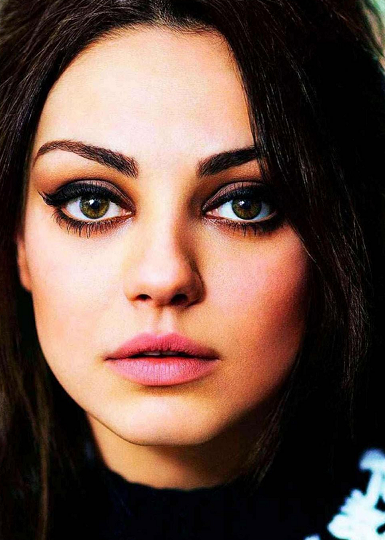 ---
For those who know me, I love this woman. She's the ultimate Australian Sweetheart, born and raised in a small town of Gunnedah in the middle of New South Wales and she is so modest and graceful in everything she does. Obviously being a Victoria Secret Angel, a supermum, a supermodel, a celebrity wife and healthy living and eating ambassador didn't go to head.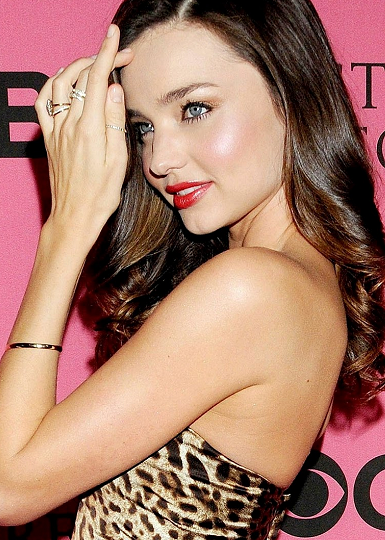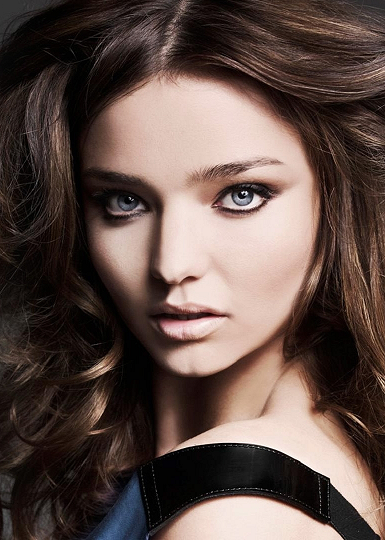 ---
OK, technically it's I ♥ their makeup but I'm sure I didn't have to clarify that.
I will admit I'm not a real fan of The Veronicas, but I do like their music and I'm all for Aussie-made, of course.
I liked them before their second album. I like them when they were a little more innocent looking, but I guess they had to grow up sometime. I do like their makeup for what its worth too because it's very similar to my own.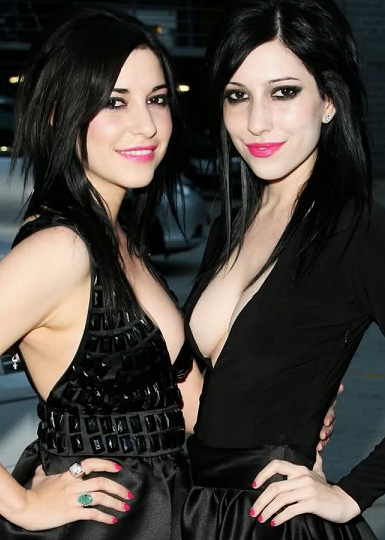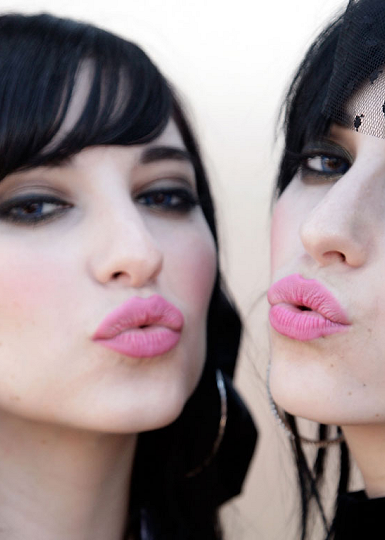 ---
For those who follow me on Twitter and know me in general, you'd know that I'm a huge fan of Katy Perry. Although her outfits are a little out there and nothing I would (or could) ever wear, I do admire her as an artist. Her lyrics are pretty hilarious (have you heard her song 'Peacock'?) and overall I think she's pretty hot.
I find that Katy's makeup is pretty basic. Pretty subtle eyes, usually with something glittery and some fake lashes. Her main focus most of the time is a bright lip.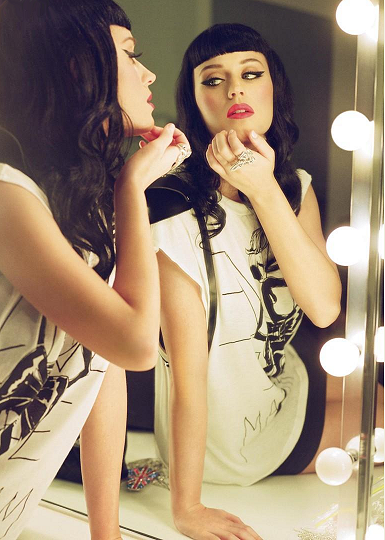 Thick eyeliner & bright lip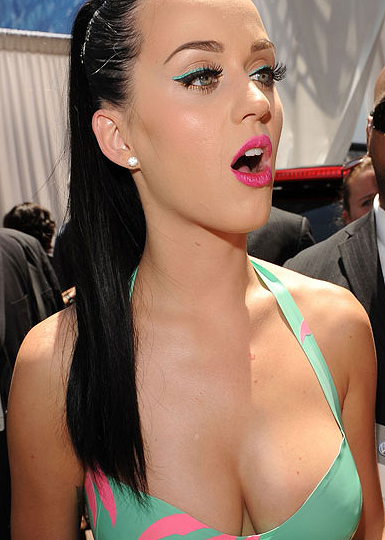 My two favourite colours: Cyan and pink.
Fell in love with this double eyeliner thing she's got going…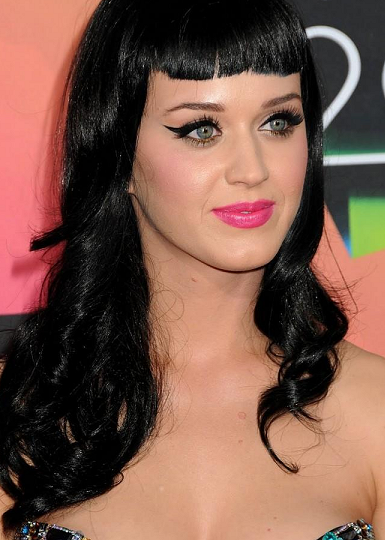 Bold eyeliner and pink lip


READ MORE
---
Hi everyone! This is a new sporadic feature post, where I post photos of celebrities who's makeup and looks I like, I ingeniously called "I ♥ HER MAKEUP".
Today its going to be about Rihanna's makeup

LOVE the bright pink lip!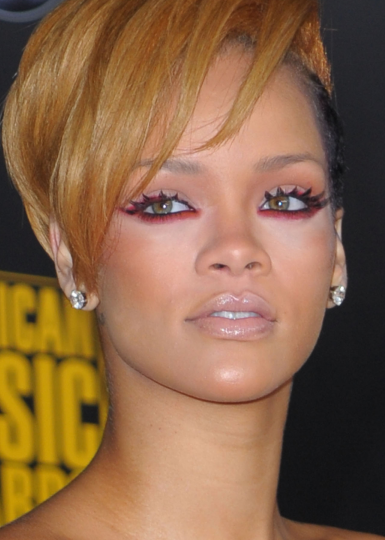 Rockin' the red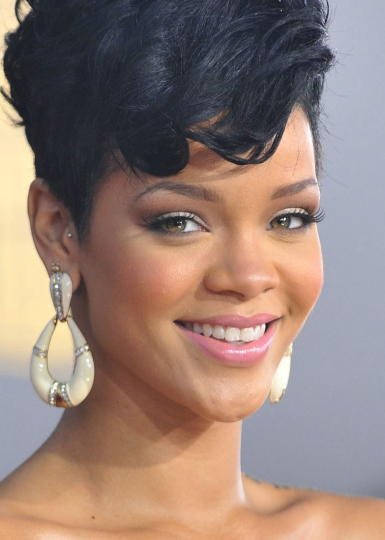 Minimal and simple glamour