TAG ARCHIVES: hair
---
Hi everyone! I haven't done a product review in AGES, but over the next few weeks there will more of them. Lately, I got into the Puretopia skincare range, so there will be a few them around the blog soon.
---
The colder seasons are my favourite time of the year. I love wearing woolies, walking around in Uggs and sipping mulled wine in the evening. Not to mention the overnight snuggles.
Last year I wrote a Autumn/Winter survival guide and threw in a few products that I love to help winterproof myself. This year I thought I'd do an updated version and include a few new products I've found works wonders on me.
Enjoy!


READ MORE
---
Hi everyone, here's another product review for you. Which is part of the NEW Toni&Guy Hair Meet Wardrobe haircare line.
---
Hi everyone, I'm here to introduce to you all a very exciting new range of hair products that will help you keep your colour for longer and also make your hair look more polished between visits to the hair salon.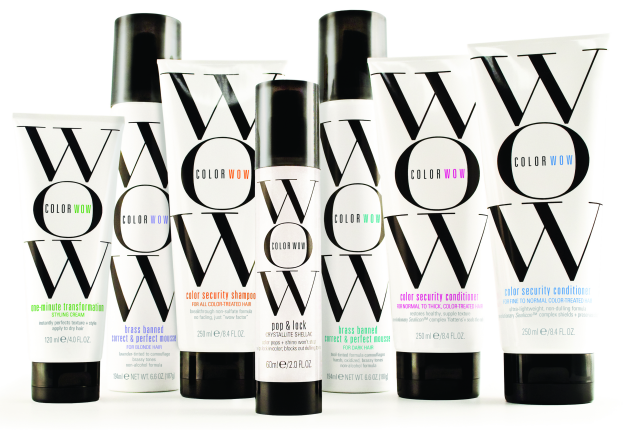 ---
---
Dear life
I'm so glad I decided to have a selfish week this week. I got a lot of things accomplished on my terms, on my time, at my own pace. I think I need to have these more often. This week I also bought myself a lot of nice things. Lots of Prada, makeup and other miscellaneous girly stuff.
Dear boys
Once again, wrong week to start flirting with me. I really don't care nor am I flattered that you're paying me attention. Please, do yourself a favour and stop embarrassing yourself.
Dear hair
I don't know what's gotten into you, but you're amazing this week. One wash and you're straight, light and soft, easy to manage and just making me look and feel amazing. How sad that I'm chopping you all off early next week.
Dear LC
Seems like you're having an off week. I don't know why you thought it was a good idea to throw your litter all over the bathroom floor while I was out, but it was a pain in the butt to clean it up. Urgh. Other than that incident, you've been hilarious.
Dear Honey Birdette
Oh my goodness! I am IN LOVE with you this week. So many beautiful things to look at, play with and try on. I haven't felt sexy in a while, but you've restored that confidence in me this week.
Dear Winter
I'm very excited for you this year. Although I'm yet to prepare for you, I'm looking forward to nights at home with some hot tea and snuggles in bed.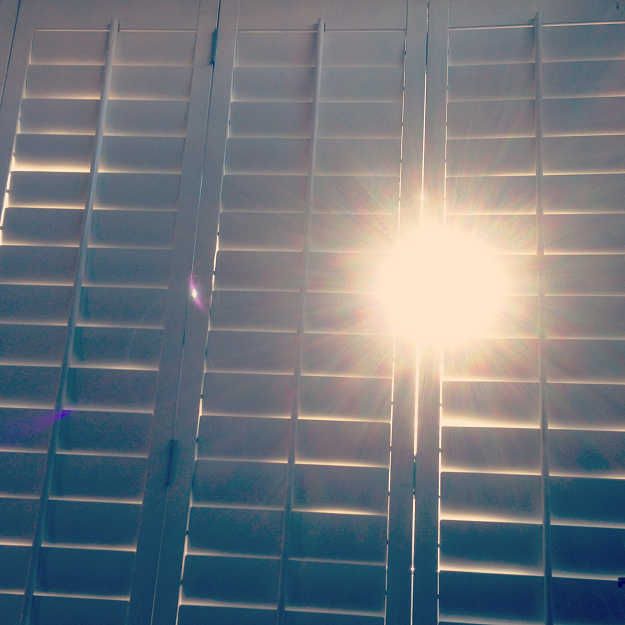 Happy FRIDAY!
---
So, we're winding down to the last week of Summer. We've had some crazy weather, haven't we?
As much as I love the sun, I'm not a fan of the heat; I don't sleep as well (and I'm one of those people who can sleep anywhere quite easily), I don't like the sticky sweaty feeling and I don't like how my makeup feels like it's melting off my face. Summer, a fan. The heat, not so much.
Today I thought I'd share with you my Top 5 products that I loved this Summer…
READ MORE
---
October is one of my favourite months of the year. Not only is mid-Spring where it starts getting warmer and are full of sunny days but because of Halloween, which is one of my favourite days of the year.
READ MORE
---
This year I transitioned from the medical/health sector to promotional adveritising. I couldn't believe my luck either. This was an industry I've been trying to get into for over year and this job literally fell into my lap.
I remember on the first day I started I wore a pencil skirt, collared shirt with a grey cardigan, opaque black leggings and leather flats. My hair was slicked back in a sensible quiff and my makeup was kept as muted and neutral as possible.
This is what I have been used to for almost a decade. When I was working in St. Vincent's Hospital in Darlinghurst I was allowed to get away with almost anything. I remember wearing my pjs to work (not that anyone knew), I wore ugg boots, I even bleached and dyed my sideburns the brightest fuchsia I could find.
But when I moved to Melbourne, all of that changed. I was to have neutral hair, I was to wear a uniform everyday and there were even jobs I took that wouldn't even allow me to wear my signature bright pink pout because it wasn't part of uniform, therefore unacceptable to wear at work.
Things got even more worse when I moved back to Sydney and took on a job which did pre-employment medicals and wouldn't even allow me to have any visible tattoos, which I couldn't avoid because guess what? Tattoos can't move!
So when I started in promotional advertising I had turned into a zombie that lived in black and white and only a few selected shades of grey.
Almost everyone I meet knows that I'm a very colourful person. Even when I wear neutral eyeshadow, I always wear something that's vibrant in colour. There have been many times where friends from either Sydney or Melbourne would look at me when I was in zombie-mode and said to my face, "Reese, this is not you. This isn't the person you are…" and I detested who this job had turned me into.
Even my closet suffered. When I went shopping I went straight for the black and whites, never for the colourful and when it came down to purchasing, my first line of thought was: 'Could I wear this to work?' which shouldn't be a question anyone should ask themselves when they're buying clothes.
With my current job everything is so laid back and relaxed. Of course there is a certain expectation to fulfil, but what you wear to work doesn't really impact on your productivity.
I overhead a conversation in the kitchen a few weeks after starting. One of the girls was complimenting the other on something she was wearing. She thanked the other girl and said, "This is my 'I don't have to meet any clients' outfit." Which finished with a few giggles from both.
It was then I realised how much I'm going to love working here. Gone are the days of uniforms, black and white combos, second guessing my outfit in the morning, or having to tiptoe around a supervisor as to why I'm wearing jeans to work.
I can wear Havaianas if I wanted to and there have been times where I've walked around the office barefoot, or jeans and not have to worry about covering up tattoos.
It's times like this that I wish I stuck it out and kept my piercings instead of submitting into work's ridiculous regulations. Back then I felt like the decision to get them removed was 'part of growing up', which of course is complete and utter bullshit and just an excuse to feel better about having to move on from them in the first place.
But now that I've had them out for almost a year I can't see myself ever going back to them. I will admit I often feel like I want to get them put back in and get my hair dyed bright pink again, but I think it's only because I know how much freedom I have to do so. But even though I had previously used the excuse of growing up, having had so much time pass I feel like I have grown out of having pink hair and facial piercings.
---
So I'm a little late with this, but better late then never.
As some of us know October is Breast Cancer Awareness month, which is an extremely delicate subject for all women everywhere, as one in 9 women will develop breast cancer in their lifetime.
I am very fortunate that no women in my family (dad and mum's side) have any history of breast cancer (or any cancer for that matter) but it doesn't mean it can't happen to us.
The best way to prevent breast cancer is to have regular mammograms because early detection is vital and gives a higher rate of survival and prevents spreading.
Last year I donated a lot to the Breast Cancer Foundation, wore the Pink Ribbon and bought products with the pink ribbon on it.
This year I coloured my hair pink just for the month of October. I know it's probably a dismal effort, but I wanted to show my support in some way.
I decided to do the ends of my hair, or the ombré look, which is honestly nothing new. I sported this look fifteen years ago when I was a rebellious tween. But the good thing about ombré hair is that you can definitely DIY it and it'll still look amazing because it doesn't have to be perfect.
So to achieve pink hair, this is what I used…


READ MORE