TAG ARCHIVES: friends
---
Dear anonymous dozen roses at my front door
Quite easily the nicest surprise to come home to on a Friday afternoon. After having two plans cancelled on me for that evening, forcing me to spend an evening with myself it was a good ending to a terrible week.
Dear Instagram
Deciding to have 15 second videos is probably the best worst idea ever! Now my followers can like videos of my animals more than photos of yours truly. Way to give me a complex. HAHA!
Dear LC
I really didn't appreciate that 5am wake up call after I finished 12 hour shift at work. It won't get me out of bed to feed you any sooner than 7am. You're 4 years-old now, you know the routine, silly cat.
Dear Andre
You're 15 second video on Instagram just cracks me up time and time again. Whenever I'm having a bad day again, I'll have to remember to watch it because you're just too funny, you crazy angry bird.
Dear Mick
I miss my mate. Beers, a chat and a movie – the one we've been talking about seeing for the last three weeks – in the next seven days please!
Dear Chenea
I'm SO glad that we've become friends. I love your on duty stories, your 3am SnapChat pics of you pulling silly faces and the fact that you gave me a rose to get me through til 2am on my night shift. You're the best!
Dear hot mulled wine
You are – sincerely – my best friend this week.
Dear new friend
I like you. You're interesting to talk to and I admire that you've been all over the world, you're living in Australia on your own while everything familiar is back in Oslo. I think it's cute that you like to look, even moreso when you're not even hungry. And clearly you're a top dude that you watched Miley Cyrus' new music video because I made you. HA!
Dear hair
So, I did a social experiment all of this week and I have to agree that you're a catch. Must try and treat you a little better.
Dear Alison
THANK YOU for your tough love last week. You have absolutely no idea how much it's helped me this week and for myself in general. You're a beautiful friend. I can't wait to see what your new project when it's finally up and running, too.
Happy FRIDAY!
---
Dear Life
Wow. Just when I think I've got it tough, you kick me in the butt and make me realise that I'm not alone, I'm not worthless just because my loser of a ex-boyfriend says I am. I am very much loved, adored and respected. I'm sorry I've been a brat lately. I promise I will do a lot better next week.
Dear LC
I like how you meow incessantly til you get fed and when you get fed, there's no thanks in the form of nuzzles or lap sitting. Just on my bed – sorry, your bed – to sleep.
Dear Andre
I'm sorry my work hours are mental this week and I don't let you fly around the house like I usually do. I will make it up to you on the weekend.
Dear friends
(Sigh) You have been my saving grace this week. Thank you for the coffees, the "I love you" texts, the "Cheer up Charlie!" hugs and just generally being awesome people. Much of my sanity is thanks to you and I can't thank you enough for putting up with me.
Dear Mick
I'm SO glad that we're mates. I'm so glad that we have things in common and that we enjoy each other's company. Thank you for always being a gentleman; opening car doors for me is just… urgh, so nice! Thank you for always telling me – and I mean, every single time we hang out – that I'm beautiful. Thank you for the breakfast and coffee in Bondi Junction this week. Thank you for the texts forcing me to smile. Thank you for the late night Maccas run and allowing me to use you as an emotional punching bag when I need it. I also love that you call me "darl".
Thank you – from the bottom of my heart – for showing me what I wasted the last eighteen months of my life, including the decade before loving a complete dickhead and proving to me that there are dudes out there who are nice to me… just because.
PS. I'm sorry that I hit your jaw two days after you had your wisdom teeth removed and thank you for not being mad about it. xx
Dear Alan
Dude, you are just the sweetest kid I know… who thinks that wearing a bowtie is acceptable attire. Cute! Thank you for taking my side, cheering me up and being so nice to me. I am so lucky to have you as my friend.
Dear Alison
I'm sorry I yelled at you this week with such sincere anger. I shouldn't have when you've been nothing but an amazing person to me. Let's go for Messina's again next week.
Dear Zoe
My darling best friend… I honestly don't know what I'd do without you! I just love you to pieces!
Dear Universe
I'm getting better at handling this. I've got an amazing support system of friends and family. BRING IT ON!
Happy FRIDAY!
---
This is the start of a new series of personal posts on a journey I'm calling The Self-Love Project. I'm going to be writing sporadically personal posts of this crazy and hectic time of my life because I know, one day I'm going to read back at this and laugh.
This project started with a friend breaking into my house and helping himself to one of my fifty shades of pink lipstick and writing this on my bathroom mirror…


READ MORE
---
Dear LC
Sitting on paperbags, sitting in the shower, sitting on clean plates in the cupboard – what's the deal, huh? You sitting on random things in random places is just plain weird. I don't get it at all, nor am I finding it humourous.
Dear Andre
You're coping well after your little egg laying incident, you're doing OK and not as angry or emotional as I thought you were going to be. All I ask is that you don't make this a habit because I'm not good with situations like this.
Dear breakfast
Oh how much I miss you! Working evening shifts isn't my favourite for the mere fact that I sleep through you and eat much later than I feel comfortable with. (Sigh) I will find a good medium soon.
Dear rain
Thank you for coming around and making it feel more Winter-y. I'm loving cold nights, watching re-runs of Law & Order: SVU and sipping tea, all in the comfort of my bed with the electric blanket on.
Dear friends
Thank you for being the greatest people to ever enrich my life. Thank you for taking me out of Friday nights to the movies, surprising me choc-tops and random texts standing side by side in line for food. Thank you for the brekkie dates in Five Ways every Saturday morning. Thank you for texting me back with hilariously funny, ridiculous and supportive words. You're all the best!
Dear boys
What are you afraid of? Like, really! WHAT? ARE. YOU. AFRAID. OF…?
Dear social life
After this weekend, thankfully things will slow down. Well, I hope it does anyway. But I like to be a little optimistic about these sorts of things.
Dear soup
We're best friends this week! But I think I'd enjoy it better if I made it myself instead of buying it. But oh, how I enjoy cauliflower, mushroom and chicken soup. Especially in this cold weather. I'm in love!
Dear skin
You're freaking out and I'm struggling to help you. Calm down. It's just Winter – it happens every year. None of this is new so I don't know why you're acting up.
Dear Topher
You are the most infuriating, impossible, ridiculous (and FYI – ridiculous doesn't have an 'E' in it), stubborn man I've ever met! We've known each other almost a decade and you still drive me crazy like a fox! Even when the whole world is against you – you've failed to see that I've always been on your side. I've always defended you, supported you, helped you out whenever I could, sacrificed my wants/needs/money/time for you and you still act like a spoiled brat. (Sigh). Even after writing all this… I can't help but still take your side. You have been my very best friend; one of my loyal, longest serving friends and I say this with all my love and affection that I really hope and pray (and you know I never pray) that you grow up a little. Do the world a favour and do that for the sake of the world, Christopher. Please and thank you.
Happy FRIDAY!
---
I have a terrible habit of taking hand-me-downs. Whether they be clothes, (unopened/never been used) beauty products, books or accessories. I love taking pieces off people, especially when you know I'll get some use out of it.
But with all possessions, they do get old, you do tire of them and eventually you're trying to get them off your own hands but you just can't part yourself with it.
This practice then leads to hoarding and over cluttering, which I am very guilty of.
My thought process is this… people have paid good money for something and for whatever reason they're over it and don't want it anymore. Why throw it out? Especially if there's nothing wrong with it.
But when I take ownership over something and it doesn't really work out, it literally pains me to get rid of it. Again, my mind is telling me, "Someone has worked hard for that… and you're just going to throw it out?"
A few months ago my mother gave me a cream cleanser she thought would be good for me. It ticked all the boxed. Cruelty-free, check. Organic, check. Australian made and owned, check. But when I gave it go, there was an ingredient in it that made my skin break out. I could never use it again. But for months that followed I held onto it because it was something my mother had bought for me in good faith that I would use it.
When you get to a certain age where you earn your own money, you feel that it's extremely unnecessary for your parents to buy things for you. I believe the same thing goes with parents; at a certain age they don't take any value in things you've spent money on for them. They would rather you keep your money and the only "spending" you do on them is your time. (Maybe that doesn't go for everyone, but I know my parents would rather me spend a few hours a week with them rather than my money.) So, when my mother bought me this cleanser I was not only grateful but guilty that she did.
A friend once handed me down a loose powder which she had bought online that was too dark for her. Knowing that my skintone darker, she gave it to me but for whatever reason it didn't work for me either and I simply never used it. But again, I held onto it because she had spent her money her hard earned money on it and I would feel absolutely awful throwing it out. I did eventually and for months that followed, I feared she'd ask me how the product worked for me and I'd tell her that I threw it out.
Several months later I eventually brought it up with her and confessed that I had thrown it out. Her response was, "What loose powder? …I forgot all about it."
This mindset stems from the time when my father gave me a David Jones voucher worth a very large sum of money. He had received it from his work for his 20th year anniversary of service and without a second thought he gave it to me.
I couldn't believe that my father worked for two decades and when receiving such a generous gift simply handed it over to me. While he could have easily spent it on a nice suit for the office, or a couple of nice shirts, ties or casual wear… nope, he decided it was better off in my hands.
When I was given such a gift I made sure that I wasn't going to spend it on something I didn't need. Although dad has said to me, "You can use that for your makeup stuff." I decided that I was going to spend it on something worth while and show him that his twenty years of working didn't go in vain.
Not only did this prove to me that my dad is the coolest and the most generous dude on earth, I promised that I was going to see the value in everything, especially if it was something I didn't earn myself.
---
A slight change of pace for this post. This month I'm going to talk about moving on… to bigger and better things and getting what you truly deserve. You can apply this to your relationships, work, family and everyday life. In this post, I'm going to use my mobile service provider as an example.
Four years ago when I was in search of a new plan for my mobile, I went to numerous different shops to ask about their deals. This particular service provider insisted they were the best. So much so, their network was quiet competitive to the number one provider in Australia in terms of coverage and plan prices. They even stated that smaller services used their towers as well. Impressive, right?
To add to that, because I had internet with them already they hooked me in with a, "Because you're already a [name withheld] customer, we'll give you a deal…" I thought I was set!
But from day one all I had was issues. In fairness to them, at the time I did live further out of the CBD, but I worked less than 5km away full-time and day after day all I had one or two bars of reception. I thought I'd just have to "deal with it" and that was as good a service as I was paying for.
Or so I thought.
Eighteen months into my 24-month contract I received a call from their feedback department, asking how I liked their services. I'm not one to sugar-coat things and I told them point blank that I wasn't pleased. I explained that I always got one or two bars reception and often, even whilst in the CBD my calls to disconnect mid-conversation. I was paying $98 per month, which included insurance on my iPhone and I clearly wasn't happy with that.
To add insult to this, the woman had said, "For an extra $18 per month, we can give you five bars worth of reception."
I'm sorry… but WHAT?! So, the $98 a month I'm already giving you is worth the two bars – at best – reception all this time? Stupid me, I thought I was already supposed to be getting five bars.
I was annoyed and absolutely determined to see through til the end of my contract and move on.
But by the end of my 24-month plan, they reeled me in again. Promising that they'll do better and give a credit on my account and also include a brand new iPhone. I was played once again. Big, BIG mistake.
Time and time again, I was ripped off… still with two bars of reception, calls cutting out and even when I had moved to Paddington I still ran into problems.
I work in a hospital five days a week and my desk is literally 10 meters from an entrance. I can smell air, hear traffic and see what the weather is like and all the while my phone sits on "SOS only". I can't even count the times a family member or friend has called me and said, "I've tried to call you, but it went straight to voicemail." And even with that, they wouldn't even tell me I had any voicemail – so again I ask, why do I have voicemail notifications switched on? I don't even know I have anything on there til a week later.
Numerous times I've tweeted them asking why my phone is on "SOS only" and time and time again, they fail to provide a basic service. They blame me saying that I hadn't updated Apple software or their services. They've even blamed my handset – which they provided for me or the sim card, which again was provided by them. And even when I thought I might take their advice and replace the sim card, they had the audacity to not replace it – but to charge me for it.
The final straw for me was when I called to cancel my service with them. I had enough. I couldn't handle it any longer. I was willing to pay whatever I could to get out of their books for good.
Like I mentioned earlier, I work in a hospital, which means I often work nights. I had called just before 7pm and while I was mid-sentence, they hung up on me. 7pm was the accounts quitting time and therefore my call was no longer of any importance to them after 7pm.
When I had tried to call them back to make a complaint, I was met with the most repulsive guy on the phone who made snide comments and didn't think before he spoke. He was like a sullen teenager who always who was argumentative and had to have the last word. He said, "Well, you've been with us for almost four years now, you're still a customer for a reason!" Honestly, what a thing to say and I wasn't putting up with it. I switched on pseudo-mum mode and spoke to this 'kid' like he was five. (Which is insulting to actual five year-olds because I've seen better behaved than this guy.)
And because he didn't like the fact that I was putting him in his place and didn't like what he was hearing, he even had the nerve to hang up on me a second time! Yep, threw a big fat boy tantrum and hung up in my face.
That was now two hang-ups in one night. Had I attempted to call a third time, no doubt I would have made a trifecta.
In the morning, when I called them, my number was blacklisted and instead of ringing it went straight to an automated message saying my call was being diverted to a manager. Wow, this was the lowest point of this service provider's so-called "customer service". Called twice, one to cancel my account and get hung up on TWICE, it was all my fault that I deserved this.
I remained calm the entire time and said I didn't appreciate that I was hung up on twice and I wanted out of their contact immediately. The guy tried to reel me in a third time – there was no chance in HELL I was falling for it; first time, shame on you. Second time, shame on me.
In the end he admitted defeat and credited my account with $40.00, advised that I wait til April 6th was a better day to opt out because I won't be charged. With their last shred of dignity, I have to give them props for that. What a sorry sack of crap.
So, the moral of this story is… when you see those little red flags come up in certain situations or around certain people, they're waving around for a reason. They are not to be ignored, but try and steer you away from an awful situation. Had I learned this after the first 24-month contract, I wouldn't be in this situation four years later. I've wasted a lot of money paying for service that wasn't worth it, put up was rude sales and call centers and was promised good things that were never delivered.
It's time to move on. No matter how strong the friendship is or how much time, effort, money and emotion spent on something… if the puzzle pieces don't fit – don't force them to. There will ALWAYS be better things out there for you and as those old saying goes, when a door closes another one will open.
And that's a promise that WILL be delivered to you.
---
I do this every New Year and around my birthday; cull, assess and set new paths for myself.
They're not 'goals' because let's face it, as soon as we categorise something as a 'goal' it's one of those things that rarely gets accomplished.
I am extremely fortunate to have many different types of friends from all walks of life, ethnicities and styles.
But when you mix with many different groups of people you're bound to mingle with people you don't really get a long with. Often this is a person who is friends with a friend of mine, I although I play nice for the sake of our mutual friend, we can't be friends with everyone.
I was recently reminded of this; there are just people out there who just don't bring anything wholesome and positive to my life and I'm sure that even I don't bring anything good to other peoples' lives, also.
Over the last couple of months I've been on a culling spree of friends, filtering out those with whom I have a good association with the ones I don't.
It's nothing personal, it's just that we don't "mesh" well together and by no means is there any bad blood between us.
One of my closest friends said to me about a year ago that if something doesn't immediately affect you, there is no reason to worry yourself over it.
This also applies to people. Why get upset over someone you don't get along with when you have a hundred other friends already?
Have you had to cull friendships?
---
Dear Topher
Thank you for being mine for the last 366 days. Once again, thank you for your patience this week. I love you.
Dear LC
Thank you for near killing me during your monthly bath. Always appreciated. But at least you smell nice now.
Dear Andre
As always, you've been a delight to hang out with. I've particularly enjoyed watching you sitting in your mirror and kissing yourself.
Dear Centennial Park
I really enjoyed spending time with you this week. I think I'll make a weekly visit over the Summer. Also, I'm loving the new generation of geese – baby Ryan is my favourite – and ducks.
Dear job interview
Please pull through for me. PLEASE.
Dear photoshoot
I had a lot of fun on Tuesday morning. I really liked seeing myself in the local paper, too.
Dear friends
Thank you for being my friends. Thank you for being gorgeous, supportive, stern and checking up on me daily. Honestly, I could not have survived this week. Thank you for kicking my butt and telling I went too far. Thank you for your tough love.
Dear 2013 stationery
I got to start using you this week. Although it's premature, it's always exciting to start a new diary. Here's to the next twelve months together.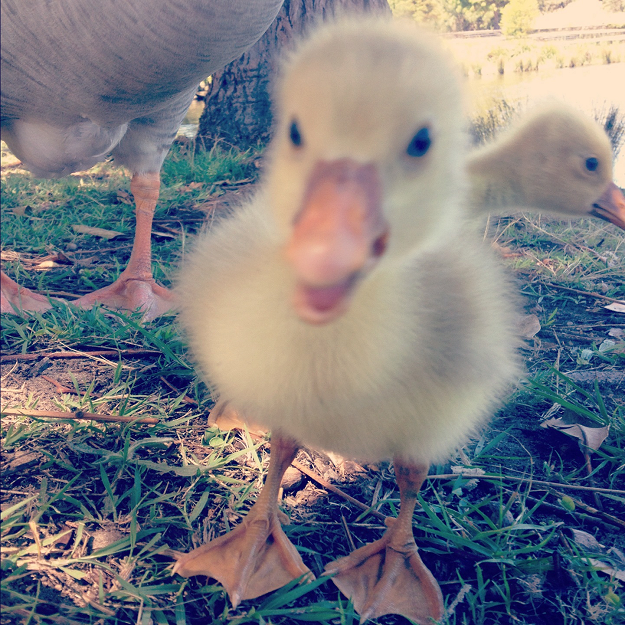 Happy FRIDAY!
---
Dear health
PLEASE, for just one month can I just live my life without the added stress of worrying about you? If it's just not too much as ask. If you're able to do this, I promise I will nourish with good organic food, apply only the best beauty products, wear the most floral perfumes and wear the prettiest dresses. It will be greatly appreciated.
Dear Topher
I appreciate your patience this week. I know it hasn't been easy for you, but I love that you're still standing by me. You're the greatest.
Dear LC
My sweet darling girl. Another week with you that was full of laughter, joy and happiness.
Dear Andre
I'm sorry that I woke you up several times that night I decided to sleep on the couch. You were such a beautiful pocket full of sunshine the following morning. I loved how your feathers looked too.
Dear Alice
Thank you for being a wonderful soul and saved me from such a horrid day. You are truly one a kind. Thank you bunny.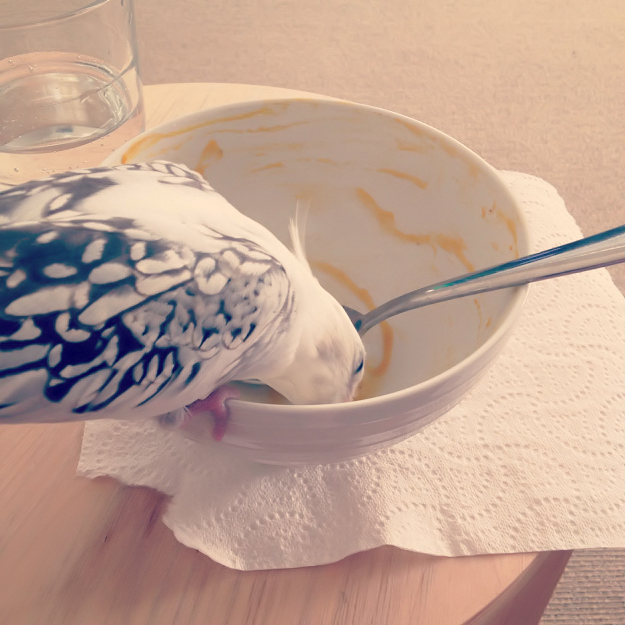 HAPPY FRIDAY!
---
Dear Sydney
I have under estimated you once again. After spending a night by the harbour with the dude, watching the city light up and the boats float in and out of the harbour, I have grown in love with you again. I like that I fall in and out of love with you often; it keeps me on my toes and coming back for more.
Dear Topher
Thank you for night at the hotel. I enjoyed eating on the terrace with you, eating zerts in bed and waking up next to you to the sound of Hotel California.
Let's do it again sometime.
Dear LC
You have been a delight this week. I know you're getting annoyed that I'm always around but I love that you're always by my side; whether it be on the foot stool by my computer desk, on the pillow at the head of my bed, or on my lap while I watch TV, you are always there… purring.
Dear friends
Thank you for the laughs this week on Twitter, there hasn't been a dull moment with you ladies. Thank you for having my back when a certain so-called beauty "guru" blocked me on Twitter, thank you for making rosebud "slave" even more hilarious than I ever could have imagined, thank you for the invites to lunches and thank you for coming with me to see the final Twilight premiere at midnight. I love you all! Thank you so much for being my friends.
Dear former BFF
Don't make yourself too comfortable. Just because I called doesn't mean I want to rekindle my friendship with you. You are forever in the arm's length circle of friends.
Dear maxi dresses
I love that you're slowing coming back into fashion this season. I particularly like the fact that some of you come with short sleeves this year and not just the generic singlet sleeves. You are possibly the only item of clothing I don't mind wearing horizontal stripes, too. So look out, I'm moving in for the next one hundred days!
Dear ice-cream
YOU WILL BE THE DEATH OF ME THIS WEEK!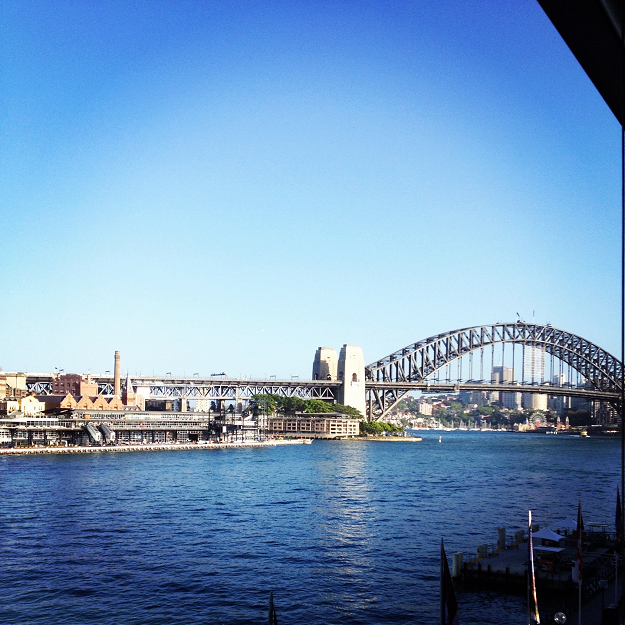 Happy Friday!