TAG ARCHIVES: celebrity
---
If you follow me on
Twitter
, I had tweeted about not being able to find my signature perfume, L by Gwen Stefani
anywhere
.
I really try and make an effort to not fall under the celebrity hype of perfume, makeup collections and beauty products but I find that if I like the celebrity (which is rare) I will always gravitate towards whatever it is they're endorsing not necessarily purchasing, but all hell breaks loose if the product is cruelty-free.
So, when I realised that my beloved L by Gwen Stefani was running on empty I made it a priority to repurchase it.
I usually have a 100mL on my dresser and a 30mL I bring with me when I'm going away or staying the night at my dude's house.
But when I went into my local David Jones and Myer – nothing. Went to Priceline – again nothing, not even the 30mL I once purchased from them.
Now I'm starting to get a little nervous. Was this it? Was my signature scent discontinued? I put it out there to my followers on Twitter as to where else I could find it. Some said eBay, recommended StrawberryNET, which I've never really been keen on or even Chemist Warehouse.
On my way to work I dropped by a Chemist Warehouse and had a look. Again, nothing. I was losing hope.
By this stage I was looking for this perfume for over six weeks, checking all the David Jones, Myer, and larger Priceline stores I could think of, all the while trying to use what I had left sparingly. I was now down to my last Chemist Warehouses before I was going to resort to eBay.
On a busy Saturday morning I went to the very last Chemist Warehouse that just so happened to be the one closest to my home. It was a smaller store and recall my first visit being disappointing because everything was sold out and out of place.
But with my last glimmer of hope I went in there and saw this…
---
I don't think I've ever kept it secret that I have a girl crush on Ruby Rose. I had seen her a few times at random events while I was living in Melbourne, but it hadn't really "crushed" me until I saw her DJ at a Moonee Ponds park back in 2011. She was on stage for over two hours and just being so friendly to everyone came up to her after her set.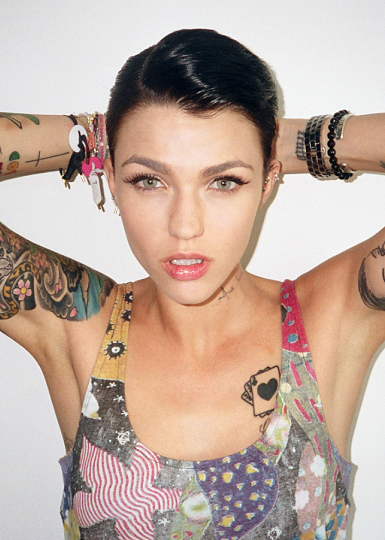 ---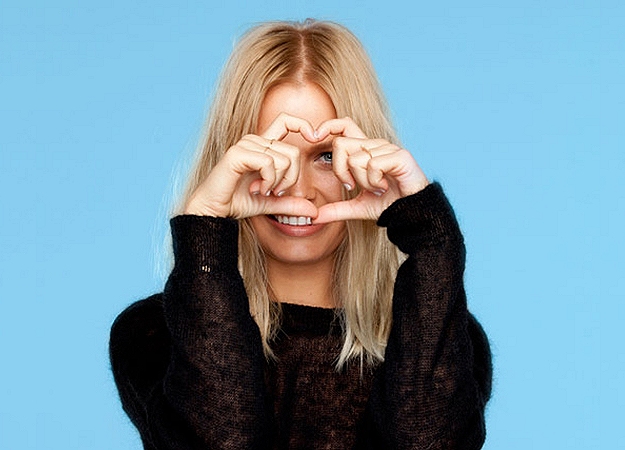 Dear Lara,
I've heard and read so much about you in the newspapers and in gossip magazines. I've seen two minute interviews on The Project and heard you numerous times on the Kyle & Jackie O Show.
I will admit I was quick to judge based on what was said and written about you in the media and having said that, I will also admit that I also made fun of your promo trailer for your TV show Being Lara Bingle. I thought to myself, what has the world come to? Why, all of a sudden, did celebrities need more attention brought upon themselves? I thought you were full of yourself, self-centred and blithely didn't have any respect for Australian TV.
I even thought as much as channel 10 grasping straws to have signed you up for a TV series in hopes to get some ratings.
But, like I said earlier… I was quick to judge you and it was very wrong for me to do that.
I found myself one very quiet weekend doing some catch-up TV online and thought I'd watch your first episode. I thought to myself, it'll be boring and I would have been right with my initial judgement of you.
I ended up watching every single episode and with last night's episode now under my belt I can wholeheartedly say that what has been written about you was completely wrong and I'm sorry.
You are not perfect and I believe that is something you're portraying in your TV show. You go through heartache, hardships, stress, joy, happiness and pain like we all do. You are an everyday Australian girl, with an extraordinary life and you're doing the best you can do it with it.
Having your driver's licence suspended? Could happen to anyone.
Being photographed nude on your balcony? Again, could happen to anybody. It could be worse if it was your neighbour across the street.
Things really hit home in the episode when you fought with your mother. It made you seem human and it brought my attention to the fact regardless of who Lara Bingle "celebrity" is, you are someone's daughter and sister. I think that's what a lot of people forget when they hear your name.
This is, by no means a letter from a crazy stalker fan, but from a viewer of your show who had misjudged you immensely. Thank you for being yourself and not putting up fake scenarios (à la Kim Kardashian fake wedding) in order to make your show worth watching.
Keep being Lara Bingle, because we all love her!
Kindest regards,
Reese Atomic
Being Lara Bingle airs Tuesdays at 8PM on Channel 10.
---
Whether you love her or loathe her, you can't deny that Kristen Stewart gets her makeup right time after time.
After doing research on her makeup looks from the red carpet to press to interviews, Miss Stewart dresses accordingly.
I tried to make sure that I included photos of her smiling, instead of the standard sullen look she always seems to have.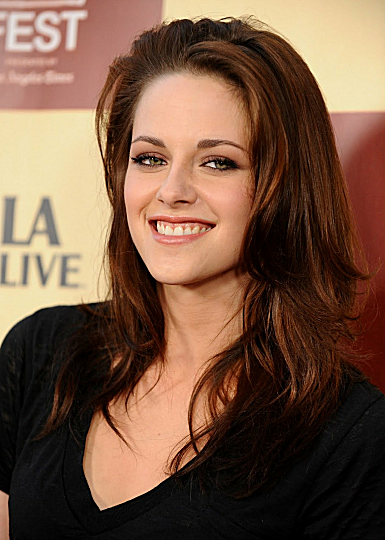 ---
What can I say about this actress? She's one of my favourite actresses from That 70′s Show to being the voice of black sheep Meg Griffin's in Family Guy to Jamie Rellis in Friends with Benefits.
I love the natural makeup she wears, her bold brows and very flirty lashes.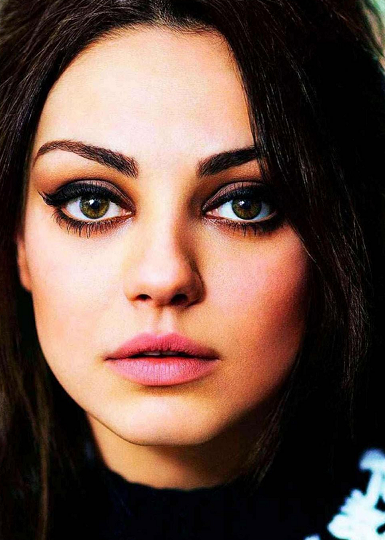 ---
So, this trend is old (it was huge around August 2011) but I've been seeing it a lot around the web lately. It's hair tinsel.
I think it's nice and without going too overboard, it could give hair an extra bit of sparkle to it.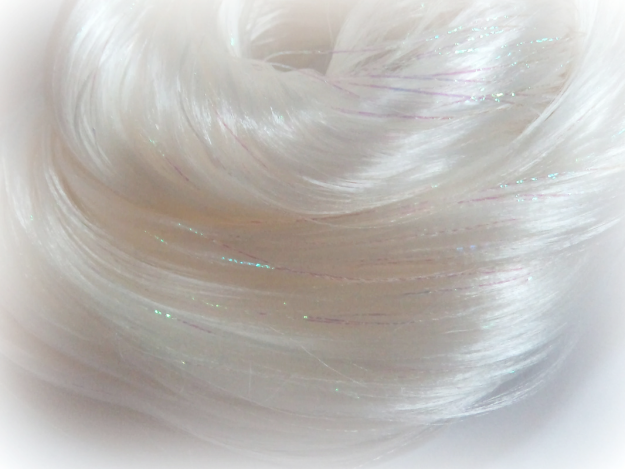 Kind of reminds of me this…

---
Hi everyone! This is a new sporadic feature post, where I post photos of celebrities who's makeup and looks I like, I ingeniously called "I ♥ HER MAKEUP".
Today its going to be about Rihanna's makeup

LOVE the bright pink lip!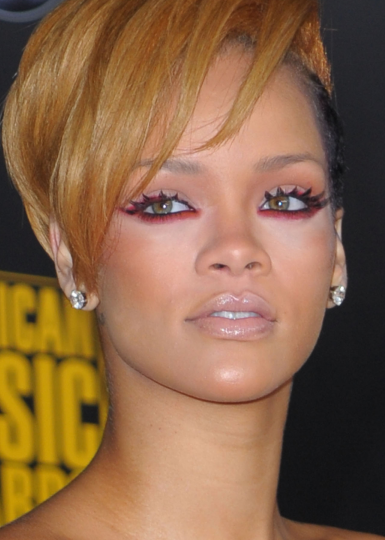 Rockin' the red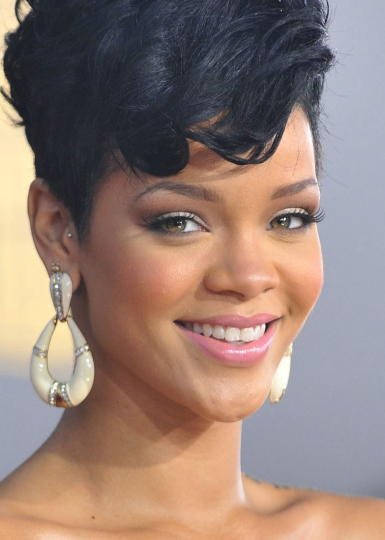 Minimal and simple glamour