TAG ARCHIVES: Australian
---
ERMAGERD, you guys! I have to tell you about my new favourite makeup wipes. I found these by complete accident while I was at Coles in Kings Cross.
It's the Milk & Co. Beauty Wipes.
---
There's a new product coming out this month from the Kosmea Skincare range that is truly going to set the new standards for anti-ageing skincare.
It's the NEW Apple of My Eye Cream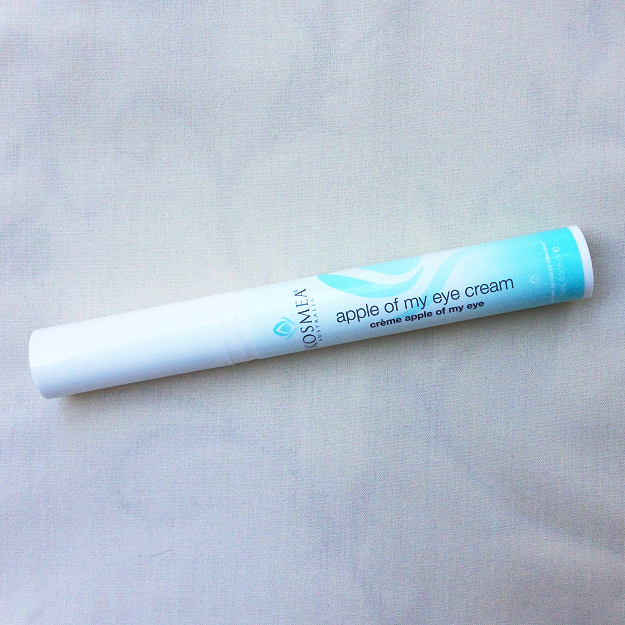 READ MORE
---
What an exciting month February was huh. I hope everyone had a good month and got to try out some new products and makeup.
Here are my empties from February…
---
So, here we are at the end of 2012. This year has flown by, hasn't it?
Lots of great things happened this year; REESEATOMIC.COM.AU turned a year old, got invited to many different special events, took myself to Sydney IMATS for a third time (second year as a Beauty Blogger) and met so many YouTubers and other fellow Beauty Bloggers, as well as many readers.
I thought I'd write a wrap up post for 2012 and bring to you my Top 12 Hit & Misses of 2012. Not all are makeup-related, just FYI.
Thank you all for visiting my blog and following me on Twitter and reading my posts. It is much appreciated!
I hope to see you all again in 2013 for another year of fun, games and all things beauty.
---
For those who don't know who Rebel Wilson is, for shame!
She's the big funny girl who had amazing off-the-top-of-your-head wit and humour. You've probably seen her in Bridesmaids, just recently in The Bachelorette and you'll also be seeing her again this week sometime in the new movie Pitch Perfect where you'll get to hear her sing.
For the Aussies we've seen her in the politically incorrect TV show Pizza (which I was never a fan of) and Bogan Pride.
I like that Rebel hasn't sold out on her Aussie-ness like some Australian actors have, who hit Hollywood and start talking in an American accent ALL THE TIME.
GO REBEL!
And for those who don't think she's amazing… watch these videos from The Ellen DeGeneres Show from a few months back and see for yourself.
---
I'm going to try not make this a habit of mine when it comes to having a blog crush on my fellow beauty bloggers websites. It doesn't happen often, but this month I've been crushing hard on
Confessions of a Beauty Addict
run and owned by the beautiful Chel.
Chel first caught my attention when she did a review on
Avene Very High Protection Sunscreen SPF30
.
I'm a sucker for sunscreen and I've said this a million times, it is SO important to wear it every single day, even in the Winter. No amount of anti-ageing serums, moisturisers or masques is going to make you look younger if you don't prevent sun damage.
On top of that, she is beautiful and HILARIOUS on Twitter – follow her!
Chel, I can't wait to meet you at IMATS this year. (TOSSER!) xx
---
I don't think I've ever kept it secret that I have a girl crush on Ruby Rose. I had seen her a few times at random events while I was living in Melbourne, but it hadn't really "crushed" me until I saw her DJ at a Moonee Ponds park back in 2011. She was on stage for over two hours and just being so friendly to everyone came up to her after her set.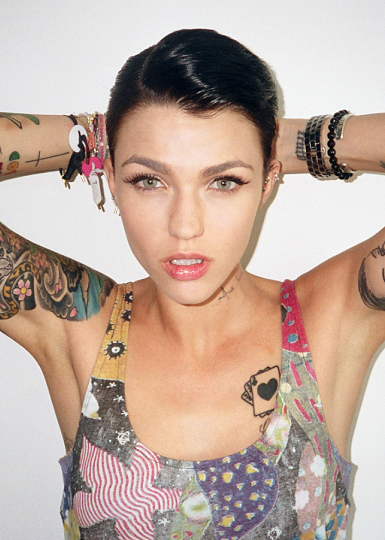 ---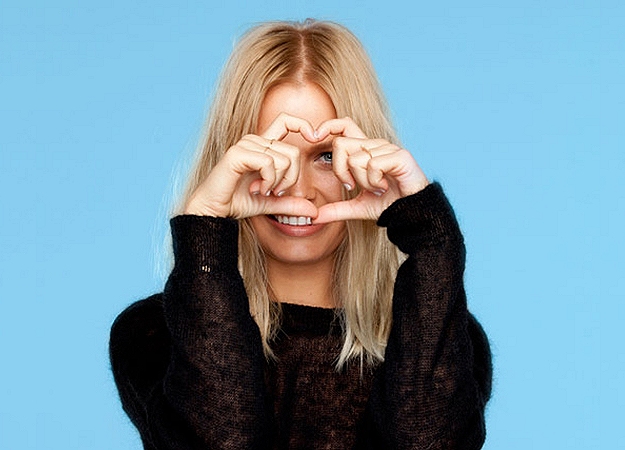 Dear Lara,
I've heard and read so much about you in the newspapers and in gossip magazines. I've seen two minute interviews on The Project and heard you numerous times on the Kyle & Jackie O Show.
I will admit I was quick to judge based on what was said and written about you in the media and having said that, I will also admit that I also made fun of your promo trailer for your TV show Being Lara Bingle. I thought to myself, what has the world come to? Why, all of a sudden, did celebrities need more attention brought upon themselves? I thought you were full of yourself, self-centred and blithely didn't have any respect for Australian TV.
I even thought as much as channel 10 grasping straws to have signed you up for a TV series in hopes to get some ratings.
But, like I said earlier… I was quick to judge you and it was very wrong for me to do that.
I found myself one very quiet weekend doing some catch-up TV online and thought I'd watch your first episode. I thought to myself, it'll be boring and I would have been right with my initial judgement of you.
I ended up watching every single episode and with last night's episode now under my belt I can wholeheartedly say that what has been written about you was completely wrong and I'm sorry.
You are not perfect and I believe that is something you're portraying in your TV show. You go through heartache, hardships, stress, joy, happiness and pain like we all do. You are an everyday Australian girl, with an extraordinary life and you're doing the best you can do it with it.
Having your driver's licence suspended? Could happen to anyone.
Being photographed nude on your balcony? Again, could happen to anybody. It could be worse if it was your neighbour across the street.
Things really hit home in the episode when you fought with your mother. It made you seem human and it brought my attention to the fact regardless of who Lara Bingle "celebrity" is, you are someone's daughter and sister. I think that's what a lot of people forget when they hear your name.
This is, by no means a letter from a crazy stalker fan, but from a viewer of your show who had misjudged you immensely. Thank you for being yourself and not putting up fake scenarios (à la Kim Kardashian fake wedding) in order to make your show worth watching.
Keep being Lara Bingle, because we all love her!
Kindest regards,
Reese Atomic
Being Lara Bingle airs Tuesdays at 8PM on Channel 10.
---
I think this was bound to happen sooner or later, but I'm glad I'm posting this now that Urban Decay have decided NOT to sell in China last week.
After careful consideration of many issues, we have decided not to start selling Urban Decay products in China. While several factors were important in reaching this decision, ultimately we did not feel we could comply with current regulations in China and remain true to our core principles. We know there are many progressive consumers in China who would embrace an opportunity to purchase non-animal tested products – our hope remains that we have the chance to offer Urban Decay products to these consumers someday in the future.

Following our initial announcement, we realized that we needed to step back, carefully review our original plan, and talk to a number of individuals and organizations that were interested in our decision. We regret that we were unable to respond immediately to many of the questions we received, and appreciate the patience our customers have shown as we worked through this difficult issue.

Since our founding in 1996, we have been committed to ending animal testing in the cosmetics industry. As demonstrated by the renewed support we have received from organizations like PETA and the CCIC, this principle remains at our core. Urban Decay does not test its finished products on animals, nor do we allow others to test on our behalf, and we require our suppliers to certify that the raw materials used in the manufacture of our products are not tested on animals. Urban Decay is proud to be 100% cruelty-free.
That's right, Urban Decay decided NOT to sell in China. So, there is no need for comments and emails or Tweets to say they're selling out. It's over and done with. They've come to their senses and decided against it, which is good. They've been reissued with the Leaping Bunny logo and hopefully, in time all the hype behind this will be a distant memory.
While we're on the subject, I thought I'd put my two cents in and hopefully Urban Decay and other fellow cruelty-free international brands will take note.
As Australians Urban Decay products are difficult to come by. Although it's not impossible because there are always ways around it, either by mail forwarding or purchasing through online beauty stores like Beauty Bay who stock Urban Decay products and provide international (often free) shipping.
As an Aussie Beauty Blogger (and I know I can speak on behalf of fellow Aussie Beauty Bloggers) we are highly influenced with what's available in US and Europe; we want to have what they have, we want to get our little paws on products from all over the world and try it out for ourselves.
We all keep up-to-date with the latest product reviews either on other blogs or via YouTube videos and we can only sit and hope that these products hit our shores within due time. We know all about it well and truly before it hits the shelves and believe me, when they do… all hell breaks loose! Ever wonder why every Revlon Lip Butter was out of stock when you went to your local Priceline? Yep, Beauty Bloggers were there first.
What is disappointing is a lot of US-based brands don't offer international shipping which then resorts us to seek their products on eBay and risk the chance of receiving a counterfeit product and/or revenue not going directly to the company themselves.
My first Urban Decay NAKED palette was fake. I had paid full price for it to a seller on eBay who guaranteed it was the original. But only after I received it and compared it to a friend's NAKED palette she had purchased while holidaying in the US I realised mine was fake. I had compared the packaging and swatches the colours side by side. Totally fake. Every single last inch of that palette. I was devastated.
We don't want to spend our hard earned money on counterfeit products. There is no guarantee they're the same colour and/or pigmentation and had I believed that my NAKED palette was real, I wouldn't have known any better and would have given Urban Decay a review based on a product that wasn't manufactured by them.
I've said this a million times on Twitter; if ALL makeup brands provided international shipping within a reasonable cost, consumers wouldn't have to resort to purchasing via different avenues and run the chance of receiving fake products.
Providing a service like this keeps consumers happy and more often than not, within a decent price range, buyers will be more than willing to pay for shipping.
I once went to purchase some glitter from a well-known US-based cosmetic brand which specialised in theatrical makeup – small tubs of glitter that probably didn't even weight 5g each – and when I proceeded to checkout I realised their base rate for shipping was $57 for international buyers. I understand that the postal services can get a little expensive but if smaller companies can provide a $12 international shipping fee, than so can everyone.
If any cosmetic brand wants to make a dent in the beauty market globally, international shipping needs to be a basic requirement for ALL online stores wherever they are based in the world. It's just that simple.
And if not, do your research and look up places where your products are in high demand and if you hold strongly to so-called "core principles" on animal testing look up countries where animal testing is not required in order to be sold to consumers.
DO YOUR RESEARCH! Don't just pick the highest population of human beings living per square mile and say, "Yep! We're going to get a lot of revenue from there." That's not being true to your core principles. That's just easy money.
Hey Urban Decay, you want some more revenue? Ship your products to Australia. We'll gladly buy them here. There is not one single Aussie Beauty Blogger or makeup enthusiast who doesn't already own an Urban Decay product and you know what? WE WANT MORE!
Lastly the topic of cruelty-free. I, myself don't support, endorse or purchase any products that have been tested on animals. It narrows my chances of trying out new products by a lot (L'Oréal Color Tattoo…? Never tried it!) but at least with this practice I can do what I enjoy doing with a clear conscience.
There is no excuse for animal testing whatsoever! I'm sure I speak for a lot of people – whether you're a vegetarian or not – the mistreatment of innocent animals is absolutely sickening. I've watched animal testing videos because I want to make sure it's a memory burned into my sub-conscience when I pick up a beauty product from a brand that is known for animal testing. So when I pick up a animal-tested product I feel so sick to my stomach, I know not to buy it. Sounds absolutely horrific to put yourself through that but for me, it's the exact wake up call I need to have a passion for a cruelty-free life and writing this blog solely on products that have not been tested on animals.
That's my core principle and I'll never sell out on it. Ever.
Personally, I'm not going to be so forgiving to Urban Decay just yet. As much as I'm glad they've changed their tone on selling in China this sort of thing isn't easily excusable.
But props to Urban Decay for waking up and deciding to not sell out. It's a positive start to rebuilding your reputation.
If you have any questions to ask Urban Decay, I encourage you to voice your opinions and concerns to them directly:
publicrelations@urbandecay.com
---
I love cute and unique stationary. I'm a huge fan of Kikki-K, and I love coming across equally beautiful stationary. This month I'm in love with this Australian-based company Peace, Love & Letterpress.

READ MORE