CATEGORY ARCHIVES: book
---
I was telling my best friend a few weeks back that I was dying for something new to read. It just so happens one of my favourite authors Zoë Foster had just written a book and was due for release at the end of February.
I quickly pre-ordered her new book The Younger man from Booktopia.com.au and in the meantime was looking autobiographies. I came across Tori Spelling's books and strangely became compelled to read them. I've never really thought much of her, but I thought it might be an interesting read… for the sake of reading I suppose.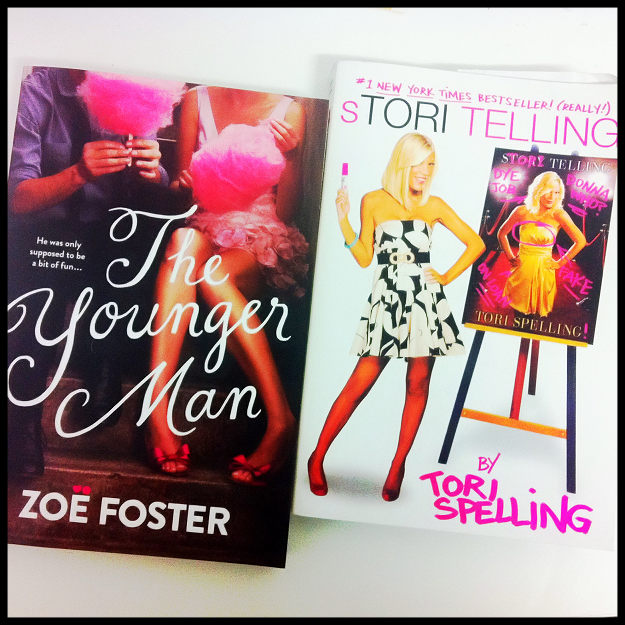 I got both books on Valentine's Day. My order came through and my boyfriend gave me
sTORI Telling
as part of my Valentine's gifts.
I've started reading Tori Spelling's booking first and at the moment I'm already 1/3rd of the way in. So far… it's OK. The first chapter makes her sound like she's a poor girl stuck in a rich girl's life. But its still early on. I've still got 3/4th of the book to go.
Very much looking forward to reading Zoë Foster's book though.