---
This is what came in for February…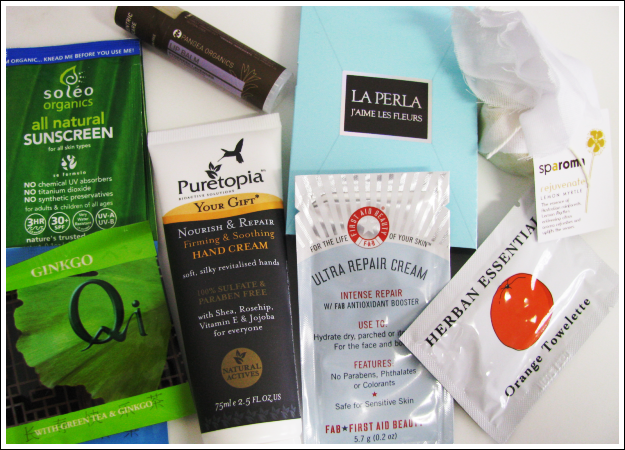 I was pretty impressed with this box. All of the products in it was not tested on animals.
This first product I picked up was the Puretopia Nourish and Repair Hand Cream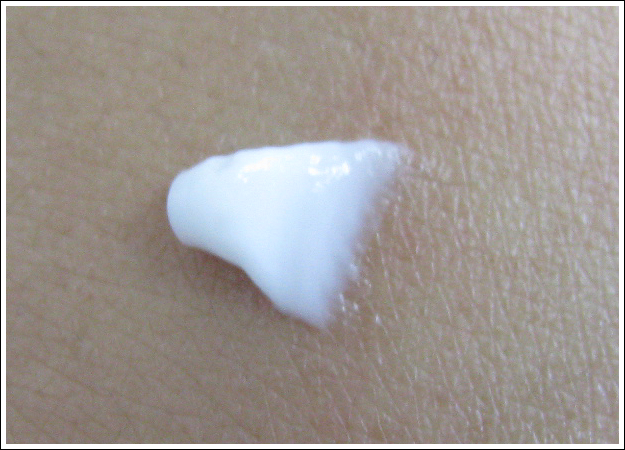 I really like the texture; its thick upon application but once its smoothed in light and non-greasy. The smell is fresh, citrus maybe even light lemon fragrance.
I love hand cream at the best of times and I've been absolutely dedicated to one brand for a long time but I'm really excited about trying this one out over the next couple of weeks.
Next, I sampled the Qi Teas

Although I'm more of a coffee person, I do like my teas particularly if they're herbal. I tried the Detox Green Tea before I started sampling everything and it is great tea.
Now, the La Perla perfume sample really surprised me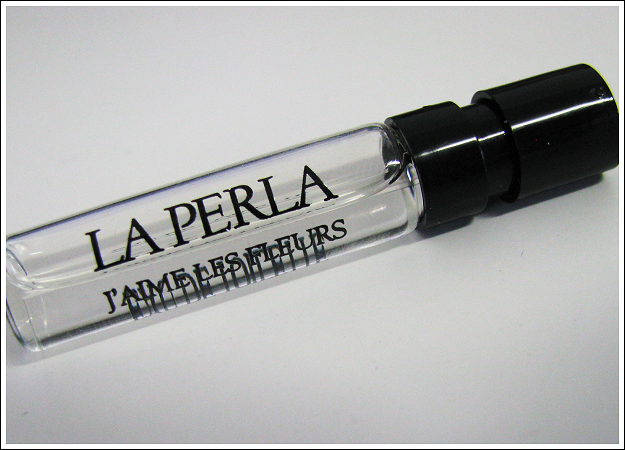 1.5mL
Once again I've been very dedicated to one fragrance or more to the point, a fragrance of the same make. I've never been into to sweet candy perfumes or the heavy floral.
I like perfume that's smells like fruit with a hint of flowers.
J'aime Les Fleurs is quiet strong (for the EDT sample anyway) but its still very light and fresh. When I first smelled it's very feminine and delicate. I really like this one. Definitely something I'd look at into purchasing a full bottle of.
I have never heard of the next product, if people have can you please let me know where you have?
Pangea Organics Lip Balm in Pyrenees Lavender with Cardamom

Once again, I love lip balms and of course this is going to be a product I'll be using over the next few weeks like clockwork.
I like the lavender scent and I also really like how the product glides. The packaging it pretty good.; its bigger than the standard size lip balm stick and and it doesn't have to be bright and colourful to show off. I like brands that are quite modest in packaging.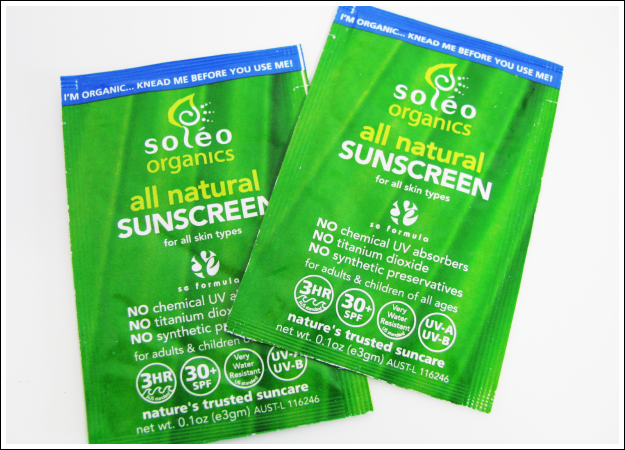 Now I don't know if I was meant to get two of these but I'm glad I did. I love my sunscreen. I wear it religiously and I'm sick to death of having to get rid of a sunscreen because the brand is notorious for animal testing but this one is said not to.
I used one on my arms when I was having a quick sample of everything and I was impressed. It is also said to be "Very water resistant" so I'm yet to test that when Sydney finally has some decent beach weather.
For those who know me I'm always prepared and most of the time I carry an Emergency Kit where I have lots of basic beauty essentials.
Now this is something I didn't think of and
don't
have in my super-awesome emergency kit – a standard cream.
I'm definitely going to invest in this product!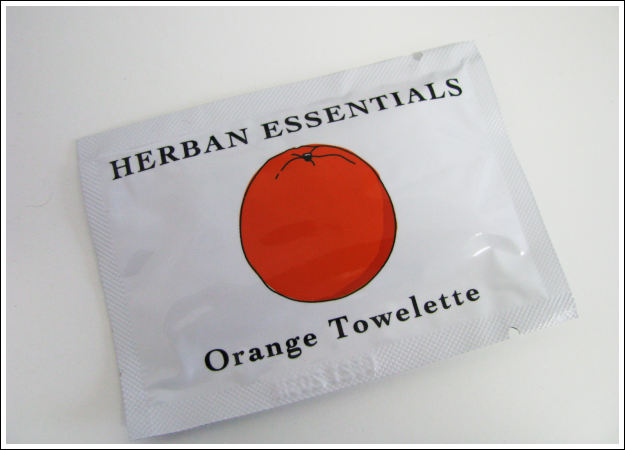 This is interesting sample. Orange towelette antibacterial wipe. Everyone should be carrying antibacterial wipes in their handbags, maybe this is something they should look into too. Especially if you like fruit-scented products like me.
Now this last product has ignited my next phase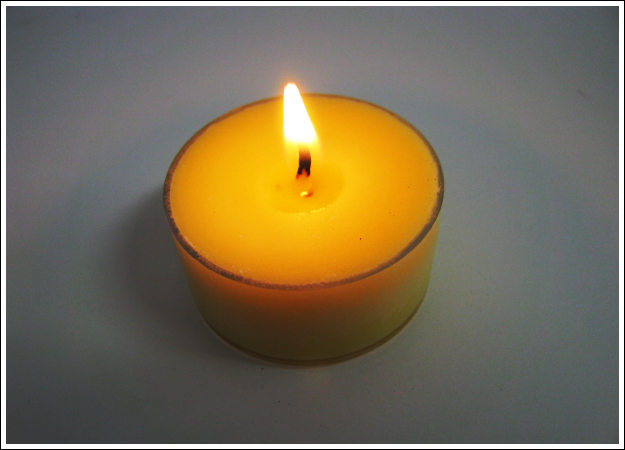 This soy candle standing has a very strong scent of lemon and citrus but when lit its very light and fresh. It is a known fact that candles that have a strong fragrance standing won't have a strong scent when lit, but if it has a light scent standing it will tend to be stronger once lit. (I used to work in a candle stop about a decade ago and it was something we learned and something you can never forget).
The lemon scent has gotten me obsessed with lemon scented products now. It truly is a delicious smelling candle too.
Thank you Bellabox for your truly wonderful January box. I loved everything in it! Looking forward to February's Bellabox.
Sign up for your monthly ($15 / month) Bellabox at BELLABOX.COM.AU.
(Australian customers only.)

RELATED POSTS: