---
I've heard so much hype on the internet about Sleek MakeUp. So, naturally I gravitated towards it and instantly fell in love! Bright colours, shimmer, cruelty-free makeup–I was in heaven! One of my favourite things I've sampled so far from Sleek have definitely been their eyeshadow palettes; but that's a whole other post.
I purchased three Sleek Pout Polishes last month; Pink Cadillac, Frosting and the limited edition Monte Carlo, after reading that it wasn't really a gloss but a lip conditioner and was SPF15+.
I tried the Monte Carlo first and was a little disappointed. Although the product has great texture and wasn't sticky and smelled like fresh vanilla, it had a horrible taste and I couldn't bear to have it on my lips. Also, maybe its just my skins tone and the fact I'm so used to bright fuchsia, but the colour payoff was less than impressive. On me it was sheer. Even when I had applied a thicker coat of it on my lips.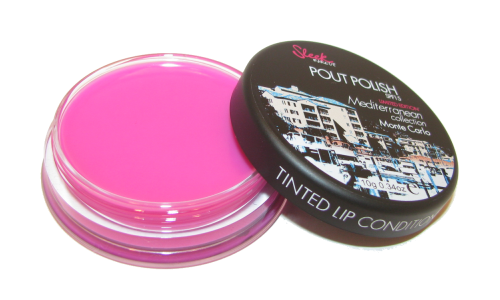 Lastly, there must be an ingredient in the Pout Polish that I'm allergic to and I've never experienced this with any other lip product except for YSL lipstick that made my lip blister, but it stings my lips. At first I thought it was just me getting used to the product or it was just that particular Pout Polish, but a week later it happened when I started using Pink Cadillac.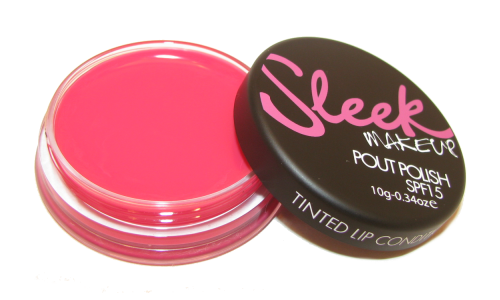 Again, great non-sticky texture but the taste of it was awful and colour payoff wasn't great. After a two day disaster of Pink Cadillac I was too afraid to start using Frosting, thus ending my sampling of the Pout Polish.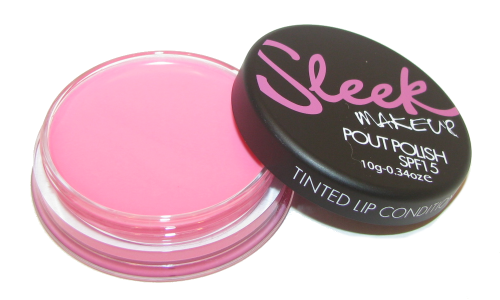 I don't think I'd be using the Pout Polish again. Clearly I'm allergic to something in that I just can't pinpoint, which surprises me because I'm not allergic to cosmetics. Well, I clearly I am now.
I may try them out again at a later time; maybe I won't get the allergic reaction again, but I don't know how lucky I'll get.

L to R: Monte Carlo, Frosting, Pink Cadillac
Overall, I think its a good product for its SPF, texture and smell. But as a lip conditioner, there are better ones out there.
If anyone else has experienced the same problem, I'd be very interested to know. And of course, if you've had better luck with the Pout Polishes, I'd like to know also.
I'm so disappointed that these doesn't work for me. I hope I have better luck with Sleek's other lip products.
Sleek Pout Polishes are available in 11 different shades at SleekMakeUp.COM for $6.50 each.

RELATED POSTS: