---
Today
M.A.C
released their newest collection,
Styledriven
.
Here I thought I'd quickly check it out on the way home from work, but instead I couldn't help but purchase THREE of the lip products (of course, all pink): Lipglass in 'Full Speed Ahead', Lipcreme in 'Love Forever' and Lip pencil in 'More To Love'.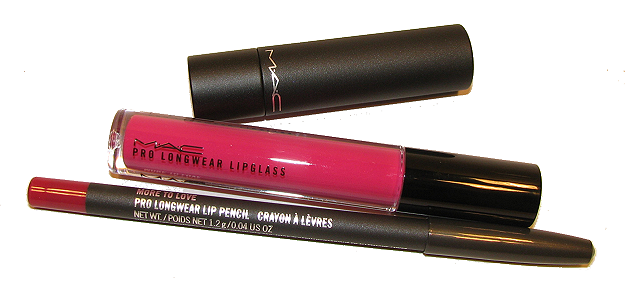 Believe me, I wasn't expecting to buy any of these til
after
IMATS or even at the show this coming weekend but I honestly couldn't help myself! That's my excuse! That and some very well-played persuasion by the M.A.C girl. (Check MATE!)

'Love Forever'

'More To Love'
Here are the swatches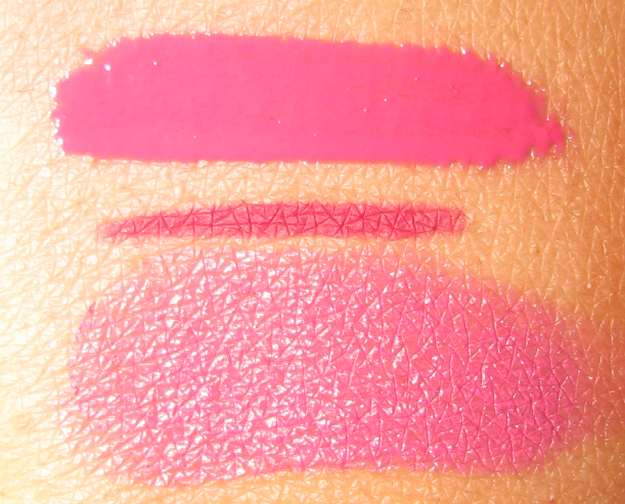 'Full Speed Ahead' (top), 'More To Love' (middle), 'Love Forever' (bottom)
These are, without a doubt, the most amazing shade of pinks ever! They're not really a hot pink, they're more of a rosy pink, which is just perfect for Spring. The lady at the M.A.C counter told me that the Lipglass will stay put for hours! Unlike the normal glosses, this won't feather. But if you're not too sure, always wear a lipliner. 'More To Love' suits perfectly with 'Full Speed Ahead'.
The Styledriven collection can be found at any M.A.C counter or store for a limited time only.
Lipglass was $43.00, Lipcream was $40.00 and Lip pencil was $42.00. *
* – Australian M.A.C. retail prices.

RELATED POSTS: